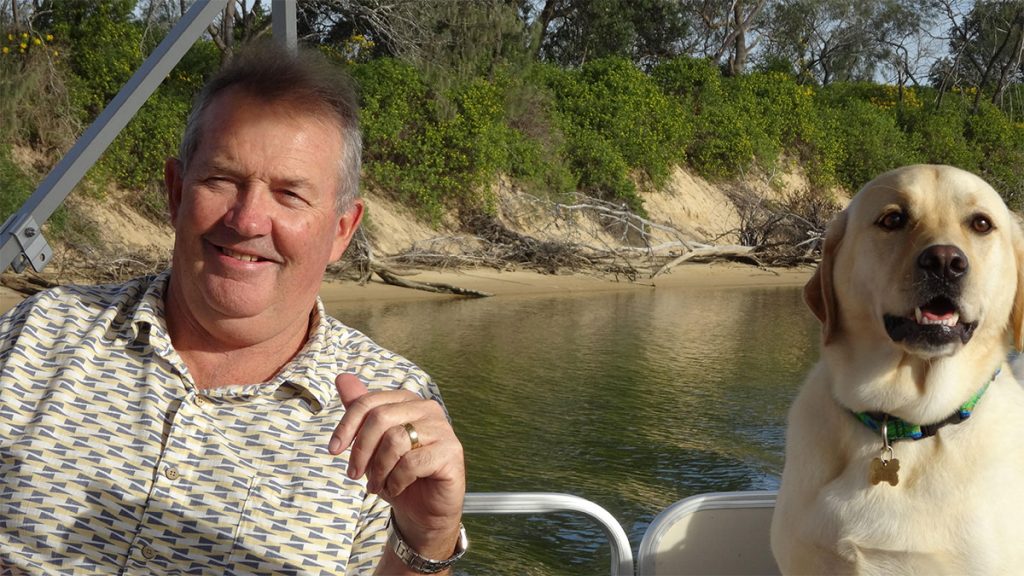 Vice President
I was born in 1956 and grew up in Oatley (explaining my passion for the Dragons). I have four brothers and a sister, who have all left Sydney for the greener pastures of Bangalow, Broken Head, Lennox Head, Warner's Bay and Jamberoo.
Educated at St Joseph's Oatley, Marist Brothers Penshurst and Kogarah, and Sydney University. My Bachelor of Education in PE took me into public education at Sydney Tech HS and Merrylands HS, before an opportunity as an education consultant was my passport to the North Coast. Three years living at Kingscliff ended with an appointment to Orara HS as head teacher, and the chance to live in my family holiday town of Mylestom. Some great years at Orara HS, including a promotion to Deputy Principal, culminating with five fabulous years as Principal of Dorrigo HS.
I have a son, Adam, married to Venessa, and three beautiful granddaughters. They live in southeast Queensland.
My wife Jenny and I feel blessed to live where we do and look forward to many more years of retirement fun (with our Labrador, Lucy)
Having had very little experience in a workshop or with handling tools, I joined the shed in 2017 with a goal to gain sufficient competence and confidence to "make stuff". My career in PE teaching progressed through to eventual retirement from a High School Principal position. Partly due to the demands of these roles, but also due to a lack of opportunity at home and school, I had never attained the requisite skills, however, I always hoped to devote some time to this cause in retirement. My journey began with a relatively simple project and involving hand tools, much valued mentoring and supervision from fellow members.
Little did I know that my journey would not only enhance my practical skills, but give me the immense satisfaction of contributing to a great organisation, and working with some fabulous people.
I believe that the shed has a responsibility to provide opportunities for people of all ages to engage in new learning, and also contribute to their community.
 I enjoy my role as President where I  have a responsibility for member welfare and for coordinating the members' involvement in community projects and the production of saleable items. I chair the Supervisors' meetings and maintain a link between the committee and the day supervisors.
I welcome any community member to "come and try".